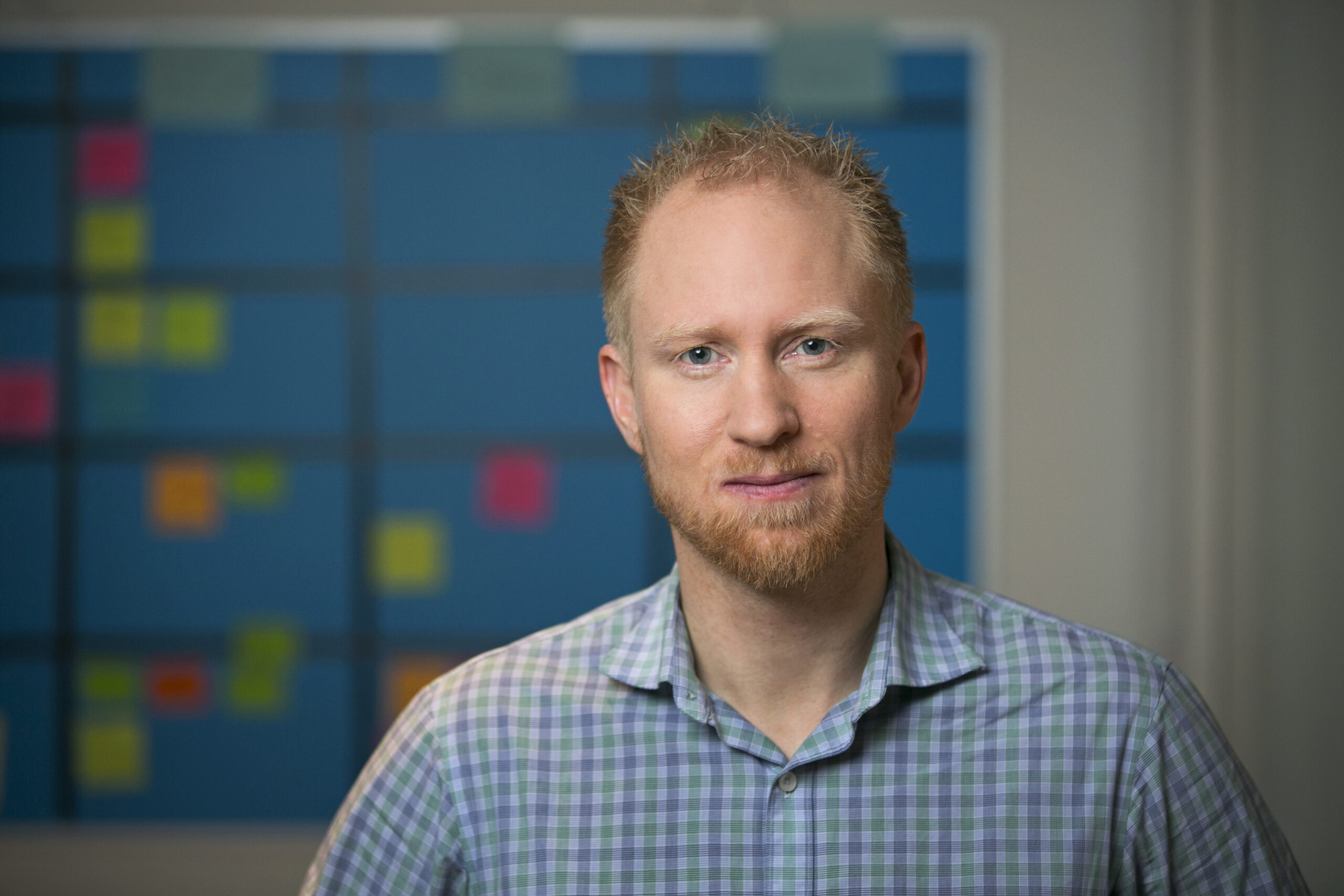 Interview with Georg Ludviksson, CEO & co-founder of Meniga
Sustainability and green banking practices have been gaining momentum in financial services for some time now, with huge and growing importance for the industry. In our latest interview we talk to Georg Ludviksson, CEO and co-founder of Meniga, to discuss their green banking solution, the role of financial services in supporting climate change, and how important sustainability is to consumers.
How does Meniga support green finance and sustainability?
Meniga's core product offering consists of a range of financial tools aimed at helping banks increase user engagement by hyper-personalising their digital channels.
However, beyond helping people lead better financial lives, our recent innovations help banking partners and consumers ensure that what they do is environmentally sustainable. In particular, our "Carbon Insight" solution allows mobile banking app users to track their carbon footprint through individual transaction data, allowing them to alter their spending behaviour, offset their emissions and help save the planet.
Carbon Insight also offers digital gamification, to help banking customers consume more sustainably and offset their emissions. Meniga collaborates with the UNFCCC, which certifies projects in developing countries that reduce or remove greenhouse gas emissions from the atmosphere.
In summary, Carbon Insight helps banks diversify their digital banking offering, encourages customer engagement, and significantly bolsters their ESG strategy.
Which of Meniga's achievements are you most proud of?
Since Meniga was first founded more than 10 years ago, we have developed a number of ground-breaking innovations that have reached over 90 million end consumers and 165 banks across 30 countries. It's difficult to pick one specific achievement, but I would say that over the past year, I've been particularly proud of how much Carbon Insight, our latest green banking innovation, has grown.
The solution has already been implemented by Íslandsbanki in Iceland, and Crédito Agrícola in Portugal, and we are in the process of launching this product in several other countries in the coming months. We're now in the midst of one of the most important battles of modern history – the fight against climate change – and we're extremely proud to be supporting our banking partners in trailblazing the rapidly evolving, and increasingly relevant green banking movement.
How important do you think is the role of financial services in supporting climate change?
Financial institutions, along with other large multinational corporations, have long been blamed for the rapidly rising CO2 levels, so naturally, banks now have a huge responsibility when it comes to protecting our planet.
Currently, banks find themselves under a lot of pressure to take a strong stance in the fight against climate change – from investors, from regulators and increasingly from consumers. We are seeing more and more banks integrating ESG into their corporate strategies and establishing their own ESG departments.
That said, it is really about more than just the pressure from stakeholders. As people's concern about climate change grows, more and more consumers are expecting the products and brands they consume to be green and eco-friendly, and rightly demand more of their banks on climate change.
There is a fundamental gap in the market for tools that not only allow us to clearly understand the impact that we as individuals have on the environment, but also empower us to do something about it – and banks are in a unique position to serve this need.
What steps do you think the banking industry needs to take?
There is a unique opportunity for banks to play a pivotal role in the fight against climate change, by innovating in their digital channels and bringing carbon footprinting solutions to their customers' fingertips. There is a strong need, however, for infrastructures – across all industries and sectors – to serve large-scale deployments of eco-friendly technology.
Consumers are increasingly interested in understanding the impact their consumption has on the environment (a recent survey commissioned by Meniga revealed that 80% of consumers want to use their banking apps to help them estimate their carbon footprint). Many banks are picking up on this and looking to enable their customers to estimate their carbon footprint based on their transaction data.
By integrating carbon footprinting as part of the everyday banking experience, banks have the potential to standardise carbon offsetting, empower millions of people to adopt more sustainable spending habits, and pave the way for a major change in consumer climate action. At the same time, there is also a tangible business value that green banking solutions can bring to banks, in serving the needs of the rapidly growing segment of carbon-conscious consumers, expanding their customer base, and safeguarding the loyalty of their customers.
How important do you think sustainable finance is to consumers?
Over the past few years, the global anxiety about climate change has reached new heights, and climate action has been at the top of the agenda for many years now. More recently, the real drive has increasingly stemmed from the consumers themselves.
Over the past few years, there has been a notable shift in values on the consumer side as concerns about climate change continue to grow, urging people to increasingly project their own eco-friendly values onto those of large companies. Carbon-conscious consumers are no longer a fringe, but a rapidly growing consumer segment that cuts across several demographic profiles – they are tech-savvy, affluent and tend to be very vocal.
Serving the needs of this rapidly growing consumer segment is not just the right thing to do – it is a business opportunity not to be missed. This is increasingly what is driving many businesses not only to ensure that their operations are environmentally sound, but also to innovate with sustainable technology.
What do you consider to be the primary obstacles in green finance innovation?
Banking is not the fastest-moving industry – decision making is slow and technical roadmaps are planned well in advance. But as it stands today, most banks have plans to build eco-friendly services in the near term and I believe we will see a massive surge in these kinds of services in the coming 12-24 months.
Moreover, through strategic partnerships with fintechs like Meniga, who have a cloud-based carbon tracking solution that can be attached to any PFM globally, green innovation within any bank can happen quickly and efficiently.
What's next for Meniga, what are your short and long term goals?
In the short term, we want to continue to expand our Carbon Insight solution to a number of other markets around the world, and continue to support our banks with the best possible financial tools for their customers. We already have a vast array of really exciting partnerships and innovations in the pipeline, which we can't wait to unveil in the next few months.
In the long term of course, we hope to become a global leader in the green banking space and the number one trusted partner for banks worldwide looking to bolster their ESG credentials and drive high-impact climate action.
To find out more about Meniga check out their website here.
About FS Partnership
We have extensive experience working with financial institutions across a diverse range of clients. We provide marketing strategies, internal and external communications and digital media management to strengthen and differentiate individual brands.
Our social media channels provide the latest research across the financial services industry each day. We'd be happy to have a chat about your marketing plans. Please get in touch here.