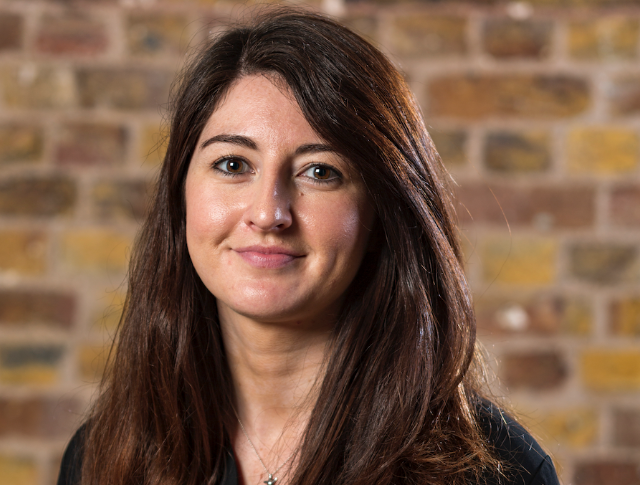 Interview with Flux's Head of Banks: Roisin Levine
Despite the upheaval of 2020, the ambition and enthusiasm has not waned for many of the UK's leading fintech companies. Innovative disruptor, Flux, is revolutionising the integration of payments and receipts by allowing customers to log into their bank account and view digital receipts next to their purchase history. In addition to improving convenience for the customer, the service could make a significant impact on the environmental waste of the estimated 11 billion receipts the UK generates per year. FS Partnership caught up with Head of Banks, Roisin Levine to learn more about Flux's ambitions and her perceptions on the gender gap in the UK fintech scene.
How does Flux enhance the experience of banking customers? What's your biggest success story?
Flux is an API for receipt data so we're able to deliver a fully itemised digital receipt into the banking app as soon as a customer transacts. This means we're enhancing the level of information that would normally be available to customers and including the full item breakdown to serve as a proof of purchase.
Our biggest success story is our growth so far, starting a network from scratch is no easy task. This month we surpassed the delivery of 3.75 million receipts and we saw record breaking customer sign ups, with over 60,000 in a single week. Our partners in the banking space are all to thank for this, along with our many retail partners like Just Eat and H&M.
Why do you think the traditional banking industry has been so resistant to digitisation?
I actually think most banks in the UK are making great efforts to digitise. The incumbent banks increase their investment towards digital by around 15% every year and this actually amounts to tens of billions of pounds. Inefficiencies due to scale and legacy infrastructure is often cited as the main challenge that slows down some digital initiatives. The pandemic has fast tracked a move towards mobile and online banking, but for many traditional banks they do still have to serve a variety of customers who may not all be comfortable banking entirely through a digital channel.
Do you think we'll see more collaborations between banks and fintechs in 2021?
Yes, but I think partnerships will be deeper and more considered – strategic investment is becoming increasingly common. At one point, it felt like there was a rush to work with as many fintechs as possible, but I think we're now seeing banks be more selective and invest in making sure the fintechs are fully embedded into their journeys. Flux is viewed as an infrastructure player, and this means that once partnered and integrated, our receipt data becomes an integral part of the banking experience.
Keeping and managing receipts is vital for those who are self-employed or freelance. As the self-employed workforce continues to grow, do you think there will be an increased demand for Flux's technology?
Yes, our technology very much addresses the key business need for accurate and timely receipt data to support business record keeping. For the self-employed, managing and controlling expenses are an administrative burden, but Flux's automated digital receipt generation can make recording and reconciling business expenses a far easier process.
Flux also has advantages over many other solutions on the market because it does not require the collection of a paper receipt, a photo or OCR (Optical Character Recognition) technology.
Even before the pandemic, Flux placed a strong focus on the importance of a work-life balance. How did you maintain this during the chaos of last year?
It has been a difficult year for everyone but employees were encouraged to take regular exercise and days off when they felt they were needed. Our Head of People, Jerry also did an amazing job ensuring employees had remote socialising opportunities through the creation of Flux Societies.
According to the website Diversity Q, last year just over 8% of venture capital money went to teams composed of female-only members. As a woman in the fintech industry, have you encountered any conscious or unconscious bias in your career?
Unfortunately like most women in the industry I can recall times where I have felt that a bias exists. It is an issue that does still require improvement, but there is certainly progress and plenty of willingness across the industry to feel very encouraged by. I'm proud to work for Flux who I do believe strives to create an inclusive environment. Flux has strong female representation in senior leadership roles and within the founding team.
In terms of the biases in fundraising, unfortunately the issue of VC capital allocation is still a dire one. The Alison Rose Review did a good job in highlighting some of the disadvantages faced by female entrepreneurs. It is estimated that "up to £250 billion of new value could be added to the UK economy" if women were backed to successfully start and scale businesses at the same rate as men – I think this is something incredible to consider.
Why do you think women are still vastly underrepresented in the UK fintech sector?
The number of women working in fintech is steadily increasing but unfortunately they still hold a much smaller share of senior positions. Roughly 20% of the executive roles in fintech are held by women, which just isn't high enough. This is in part down to the fact that women have been under-represented in the financial and technology sector for many years.
Everyone has a responsibility now to change that though. Which is why it is good to see organisations signing the 'Women in Finance Charter'. The charter was created when the UK government asked Jayne-Anne Gadhia, former CEO of Virgin Money, to lead a review into the representation of women in senior managerial roles in financial services. It commits firms to setting internal targets for gender diversity in their senior management and to also be transparent on their progress.
How can we encourage girls and women into both pursuing and advancing a career in STEM (Science, Technology, Engineering and Mathematics)?

There is no one way to make positive change but some of the obvious steps are to combat any false stereotypes about STEM being a route less appropriate or suitable to women and to more frequently and consistently showcase women who have succeeded in STEM. Ada Lovelace Day is a great initiative as it does just that. It is an international day of celebration of the achievements of women in STEM. It serves to encourage women to consider careers in STEM and highlights those businesses that are keen to be advocates and mentors to the women entering the sector.
To find out more about Flux, head to the website here.