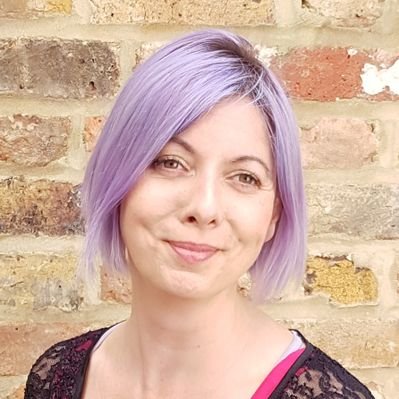 Interview with Caroline Hughes, CEO of Lifetise.
Our last blog post focused on the significant gender gap within the financial services that affects both the products on the market and the investment opportunities available. Financial Services Partnership caught up with Caroline Hughes, the CEO of award-winning fintech Lifetise, for her perspective on an industry still limited in growth by a lack of female representation.
The financial trajectory of a woman throughout her life is typically different to her male counterparts. In your view, how do today's financial products neglect women's evolving needs?
Women's financial independence and even women becoming the breadwinners in their households is still (relatively!) new. We haven't got life maps of previous generations of women who have had the same lives as us. Plus the financial services industry has largely ignored us! A good example is that no one says to women "if you're thinking of having children, you're going to need to put more into your pension, earlier to make up for any lost years of earnings." We don't see employers offering low-cost maternity loans. We don't see enough of the investing platforms genuinely catering to women and their needs.
Financial literacy is so important to allow people to achieve and obtain independence and security. How does Lifetise allow users to take ownership of their financial decisions?
For a lot of people, there is a huge amount of anxiety and uncertainty around money and thinking about the future. Because of this, people live month to month and try to ignore the stress of dealing with their finances. Lifetise allows people to see how they can afford to do the things they really want to do – whether that's buying a home or starting a family. We provide tools and action plans to calculate what's possible for you, and the steps to make it happen. Once people can visualise what is achievable, this can be really empowering.
What inspired you to set up the company?
The fact that none of us know what to do with our money to achieve the lives we want! We realised we needed to build something that made people feel good about exploring what is possible for them financially. People need to know what's realistic for them within the things they have power over. For example, how much you need to save to buy a house. We want people to feel like they have some control over their lives and feel comfort in the idea that their goals are attainable.
According to Innovate Finance, 17% of the UK's fintech companies are founded by women. That's shockingly low considering London is constantly touted the 'World Capital of Fintech'. Have you noticed this level of inequality from your time in the industry?
Definitely. When pitching for funding I'm in the fight for the 3 percent that goes to women. I have a male co-founder so that opens me up to a potential extra 8 percent. The other 92 percent goes to all male founding teams. It's not changing quickly enough, those of us who can do something about it, have to. It's why it's important that Anne Boden of Starling Bank has written a memoir, and that she and Romi Samova of Pension Bee are on the Tech Hot 100 list – we need more visibility.
What do you think are the key barriers facing female entrepreneurs in the UK?
The two main barriers both point to the same thing: being given less money to grow our businesses (whether that's capital investment, or revenue in the form of companies buying our products). It's important to acknowledge that it's not us as women that are the problem. There is so much that is put on women around: 'we have imposter syndrome', 'we don't take enough risks' or 'we lack confidence'. In my experience, this just isn't the case. We just don't get funded in the same way. It's all in the statistics, it's not any individual woman who is not doing it right, it is that the gatekeepers who control the money simply do not give us a big enough share.
Why do you think investment in female-led fintechs is so low in comparison to all-male boards?
Most fintech leaders and fintech investors come from senior roles in traditional financial services (I'm unusual in that I am an industry outsider). Traditional financial services is notoriously bad at promoting women to senior roles. So fintech simply perpetuates the existing model. This tweet encapsulates the thinking – this VC genuinely thinks that women just need more scaling experience to be able to attract capital (conveniently ignoring all the 20-something straight-out-of-college guys that get $millions in funding).
What responsibilities do financial services and fintech companies have to support and retain women in key positions?
It's wild to me that in 2020 we still have to pitch: 'we should have more women in senior roles in financial services'. You would think that because money underpins so much of our lives, that it would be obvious that we should have people with all different lived experiences in roles that help shape the services. 'Women' in financial services tends to be white women, which is not the answer. I want to see more diversity across the board in gatekeeping roles – where people have responsibility for P&L.
How has the pandemic affected your consumers' financial trends and the way they use Lifetise?
Similar to the pandemic, we have seen different waves. Back in March, the shock of lockdown meant many found themselves out of work, or furloughed on reduced salaries and struggling to know what to do. Our site traffic increased 700% as we created specific coronavirus money apps to help direct people to financial support.
What's been interesting is that some people have found that they've been able to save more money this year (no commuting costs, no work lunches, no holidays), so we're seeing lots of people still pushing to save house deposits. We've launched membership plans that give more guided help through the process of saving, applying for a mortgage and buying a property. It's a complex process (and can be long!), so our job is to simplify it and get you there quicker.
What's the worst advice you've ever received?
"Just be yourself." Haha.
To learn more about Lifetise, please head to the website here.
About FSP Partnership
We have extensive experience working with financial institutions across a diverse range of clients. We provide marketing strategies, internal and external communications and digital media management to strengthen and differentiate individual brands.
Our social media channels provide the latest research across the financial services industry each day. We'd be happy to have a chat about your marketing plans. Please get in touch here.