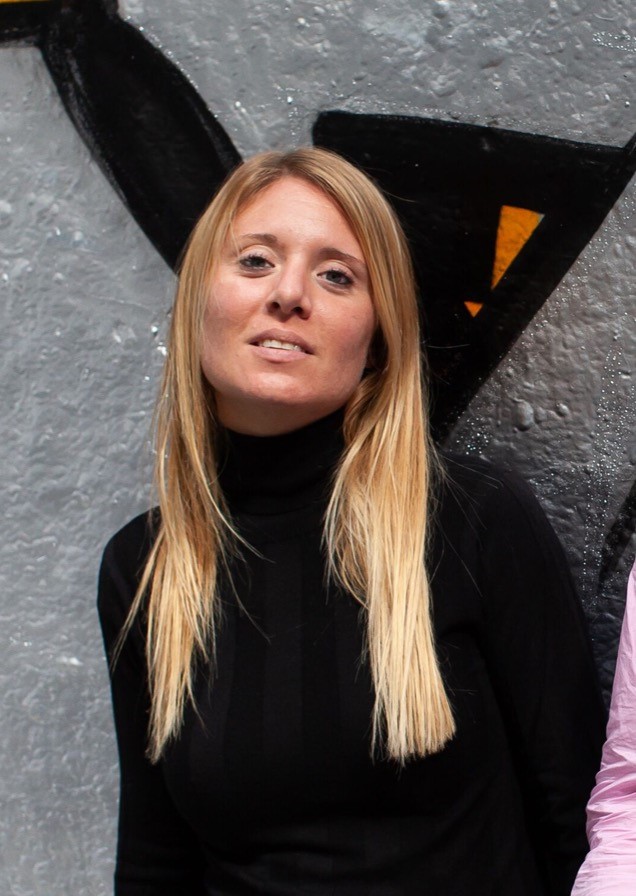 Dhaling up digital currency innovation: a view from the Crypto Curry Club
As the crypto craze continues to boom, a new expert in this exciting corner of the financial ecosystem is ordained on an almost weekly basis. There aren't many, though, who can claim to have written a book, launched a curry club, teach business students and speak about digital currencies. But that is precisely what Erica Stanford has achieved since first delving into the world of hearing about crypto five years ago.
Against that impressive background, we caught up with Erica to gain her perspectives on the current landscape. Here's what she had to say…
On the evolution of cryptocurrencies
Crypto developed a bit of a bad reputation initially, largely due to its early known use cases in the dark web, where Bitcoin was used, in part, to buy illicit goods and substances online. That still happens, just as drugs are still and will continue to be bought with fiat currencies. But what people are becoming aware of now is how digital currencies offer an opportunity to remove intermediaries and truly democratise the financial system, making it easier to send money while opening up alternative options for transactions. A good example here is sending money abroad very cheaply. There was one guy recently who transferred $1 billion for $7. Traditional finance adds costs and delays to sending money abroad. Cryptocurrencies mostly remove the need for some of the middlemen.
On crypto scams
Researching crypto scams for writing 'Crypto Wars' was fascinating, but the truth is scams are as common with fiat currencies as they are with crypto. It's not the currency or technology that is to blame. But sadly, people do get taken in by offers that are too good to be true. Scammers often build very convincing websites, hijack celebrities or brands to present an air of respectability, and make all sorts of fake claims which makes it very easy to fool people. The good news is that established exchanges are taking this seriously and are working with regulators and lawyers around the world to ensure security across their platforms. Crypto is never risk free, but there are far less risky ways to go about using and holding crypto and there are now companies offering institutional grade security.
On speculation and trading
Lots of people come into crypto thinking they're going to get rich quick. Whilst some still do – and others lose a lot – it's a shame to only see digital currencies in this light. They're a really cool technology capable of solving all sorts of real-life problems around the world. For instance, we're seeing how cryptocurrencies are helping people in countries where the national currency has collapsed or there's a lack of trust in the government and state banking system, or sanctions have been applied.
On state-backed digital currencies
Governments around the world are developing CBDCs (central bank digital currencies) and many firms are developing stablecoins – it's grabbing a lot of attention. But I think we need to take a step back. If we think about the state intervention that happened during the pandemic, we could see a much greater level of control and government intrusion in our lives with state-run digital currencies. The new Chinese national digital currency is one of the scarier examples of how far states can use digital money to control. In a state where money can be only used digitally via an app, and transactions can be blocked at will by governments, that doesn't leave much freedom or privacy for citizens. In such a centralised system, every transaction can be monitored and blocked, automatically, by state actors, taking away privacy or freedom. It's the opposite of Bitcoin and other cryptocurrencies, which are decentralised. I think the potential power CBDCs would give to governments is scary and has ramifications for personal freedom that we need to reflect on very carefully. Stablecoins have some great potential use cases. The volatility in crypto is one of its inherent issues as a method of storing value and payment. For every individual who benefits from volatility, another person loses. There have been issues with some of the stablecoins in circulation so far. Not all have been stable or safe. But the potential is there for good ones to come forward that do provide safety and stable value to their users.
On what next for crypto
We're already seeing innovators bridging the gap between fiat and cryptocurrencies, improving the user experience, making it much more accessible and hopefully safer for the wider public. Adoption will continue to grow. We'll also see digital currencies reach into new areas of life. Digital wallets are already giving many people who haven't had access to traditional banking the ability to receive, save and send money digitally for the first time, as well as accessing microloans, mortgages, insurance and even a credit score for the first time. There is also a growing awareness of the environmental impact of crypto mining and I'm sure the sector will address that. Blockchain has massive potential to reduce waste in supply chains and play a role in implementing carbon credits that can actually be accounted for, to name but a few.
On what next for Erica Stanford
I work part time at CMS law firm as a fintech specialist, so I get to meet loads of the firms running the inventions in the crypto space – and I'm currently working on book two as well as training for a charity bike ride across Britain.